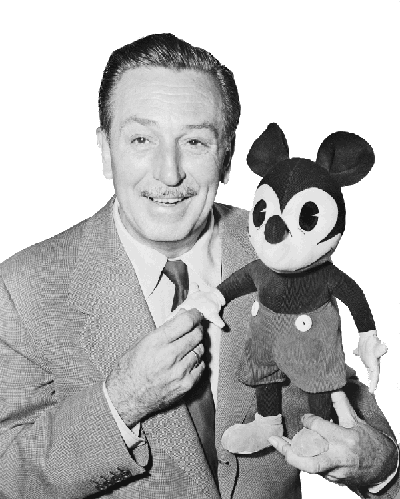 Try to imagine a world without Walt Disney. A world without his magic, whimsy, and optimism. Walt Disney transformed the entertainment industry, into what we know today. He pioneered the fields of animation, and found new ways to teach, and educate.
Walt's optimism came from his unique ability to see the entire picture. His views and visions, came from the fond memory of yesteryear, and persistence for the future. Walt loved history. As a result of this, he didn't give technology to us piece by piece, he connected it to his ongoing mission of making life more enjoyable, and fun. Walt was our bridge from the past to the future.
During his 43-year Hollywood career, which spanned the development of the motion picture industry as a modern American art, Walter Elias Disney established himself and his innovations as a genuine part of Americana.